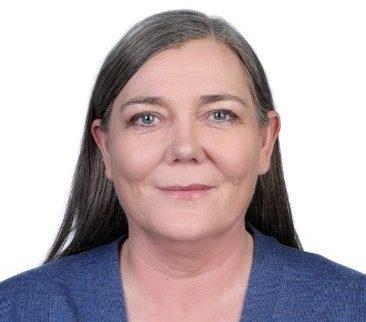 Ragna Björg Guðbrandsdóttir is a specialist in children´s affairs at the District Commissioners Office of the Reykjavík Metropolitan area. The department of Children´s Affairs services the whole of Iceland in mediation in custody cases. Ragna recently relocated from Bjarkarhlíð – Family Justice Center for survivors of violence, an NGO opened in 2017, with active participation of governmental ministries, City of Reykjavík, the Reykjavik Metropolitan Police and NGOs working with survivors of violence. Ragna was a project manager for five years and took an active role in developing the multi-agency program serving adult survivors of all kinds of violence and for all genders. Prior to this Ragna lived in Copenhagen and was working with Reden International, an NGO working with women that have been trafficked into prostitution. Ragna was project manager in 2011 for two years of a pilot project "keeping the window open" for survivors of domestic violence with a special focus on children witnessing domestic violence. The pilot was a collaboration between the Metropolitan police and CPS, working together when the police was called to the scene of domestic violence. Ragna worked for eight years at Barnahús in Reykjavík and took part in the developing the resource for children suffering from sexual abuse which has now developed into being an ongoing service for children suffering from violence and has been acknowledged as a best practice model in Europe. Ragna has a degree in psychology from the University of Iceland and graduated from the University of Washington in Seattle as a Clinical Social Worker – MSW.
The severity of post-separation violence when it comes to domestic violence
Formal recognition of the negative impact on survivors of domestic violence has increased both professionally and as regards public awareness over the years. In my lecture I will draw on experience from a project in multi-agency settings, working with survivors of domestic violence. The project emphasizes how working together to take down walls between services and systems can make the difference in seeking help and gaining hope for life free from violence.
The pilot project Bjarkarhlíð, Family Justice Center for survivors of violence, opened in Reykjavík in 2017. It later developed into an ongoing program. Leading this project in cooperation with the city of Reykjavík, the Ministry of Justice and Welfare, the Reykjavik Metropolitan police, and different grassroots organizations, working with survivors of violence convinced me how much hope we could give by working together across agencies. It is empowering for survivors to be able to visit and get support and counseling at only one location.
The post-separation violence is something that needs more attention in future work and increased support for survivors leaving abusive relationship. Post-separation violence manifests itself differently: to manipulate and threat, to convince the victim to return, to continue to exert control by harassment and surveillance, to prevent the victim to return, to continue to exert legal proceedings, to control via shared parenting, escalation of physical violence, to take revenge by financial violence and voluntary self-impoverishment, or simply to "win" and have the last word.