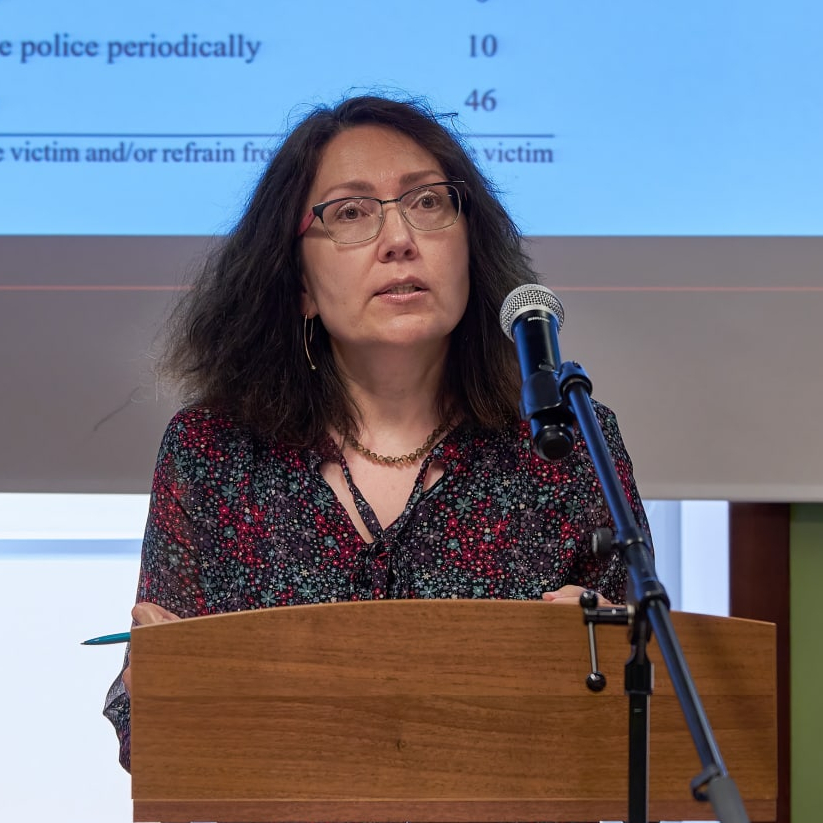 Ilona Michailovič, PhD is an expert of victimology and an associate professor at Vilnius University, Lithuania. With more than 20 years of research in criminal justice, she focuses on domestic violence, stalking, sexual harassment, restorative justice and mediation, discrimination and human rights. Dr. Michailovič has led several national research projects with regard to restorative justice, domestic violence and multi-agency cooperation by applying an integrated approach to domestic violence. Currently, I. Michailovič is a member of the Equal Opportunities Researchers' Network supporting the Ministry of Social Security and Labour of the Republic of Lithuania. She is also a member of the Victimology Working Group of the European Society of Criminology and European Forum for Restorative Justice.
Focusing on restorative justice and mediation in the context of domestic violence and abuse
Despite the benefits of restorative justice and mediation, recognized both by international legal standards and research, many experts and victim support services remain sceptical about the applicability of mediation in cases of domestic violence and abuse against women. For example, the CEDAW Committee urged Lithuania to end the use of reconciliatory mediation for victims of domestic violence and refrain from adopting reconciliatory mediation in the criminal process, given that such procedures may increase the vulnerability of women who are victims of violence (CEDAW/C/ LTU/CO/5).
In addition, in the context of recent events in Europe, domestic abuse can leave survivors in a precarious situation in regard to their welfare. Therefore, especially high standards of mediation practice should be supported. Accordingly, restorative justice professionals must be particularly trained on domestic violence and abuse, seeking protection of survivors.